Elite Travel Escorts Add Excitement to Any Trip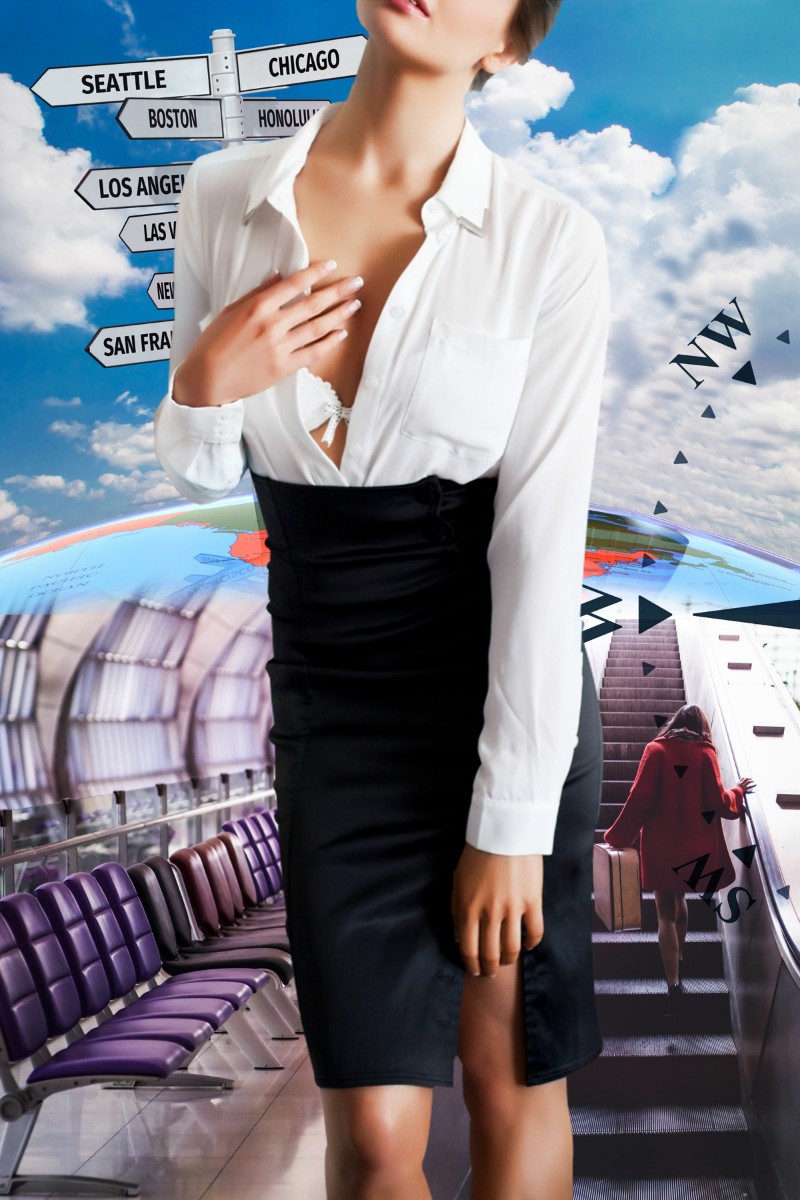 There is no reason for any high profile gentleman or man of distinction to travel alone where there are elite travel escorts who can add excitement and seduction to any trip. Do you frequently travel on holidays or vacation, or attend social, special, or business events? If you are like many successful gentlemen, you have probably not had much time to develop personal relationships with women of quality. When it is time to travel for any reason, there is no reason to go alone when high class courtesans are available to accompany you on your trip. These are women who are beautiful, intelligent, sophisticated, discrete, and incredibly alluring. Our Agency often gets requests from gentlemen for a suitable travel companion because they know we can match them with refined courtesans who make excellent travel companions.
Mona Lisa Models® has established guidelines for making appointments with escorts who are able to travel during the times a gentleman needs a companion. There are models who enjoy traveling on short or long trips, so the first step in the matching process is determining the travel dates. A "trip" includes any travel requiring the escort to go outside of the local area. That means a trip may be half a day, a weekend, a week, two weeks, a month, or even longer. We cater to successful and wealthy refined gentlemen who may have many reasons for traveling. A gentleman may need to attend a high class social meeting or an important business event. He may want to visit a particular site or attend a multi-day festival or horse race or even attend a ski competition. We also get requests for a companion to go on cruises, a week vacation, or a trip to a foreign country. There are even requests for an escort companion who just wants to relax and have a decadent few days at a resort or spa. Whatever you need, Mona Lisa Models® will go out of its way to meet your needs because satisfied clients is what our solid reputation is built on. It is a reputation we have developed over the years since our inception in 1991.
How does it work? First you tell us your needs and preferences. We will discuss your itinerary with you in great detail. Protecting the safety and security of our models is a top priority, so we arrange her itinerary. That means we book the flight reservation and necessary hotel reservations. If the flight is more than two hours long, the model will be booked into a business class seat. Once the total amount is known for airfare, you will get a confirmation of the flight schedule and the amount due. We must have payment at least a week (7 days) before the flight. There may be other expenses also that are known upfront. They include transfer fees, limousine fees, baggage fees, meals (if a long day of multiple flight changes), and so on. Some gentlemen may decide to have the escort fly in a private jet, or he might want her to have a body guard. We work closely with a very discreet and private security outfit, bodyguards and security personnel can be organised for clients and models with a 12 hour notice, especially if you decide to travel to very remote locations. The escort's safety and security will always be a top priority. We can assist with any special arrangements you would like us to assist with as the trip is planned.
Elite Travel Escorts Make Perfect Partners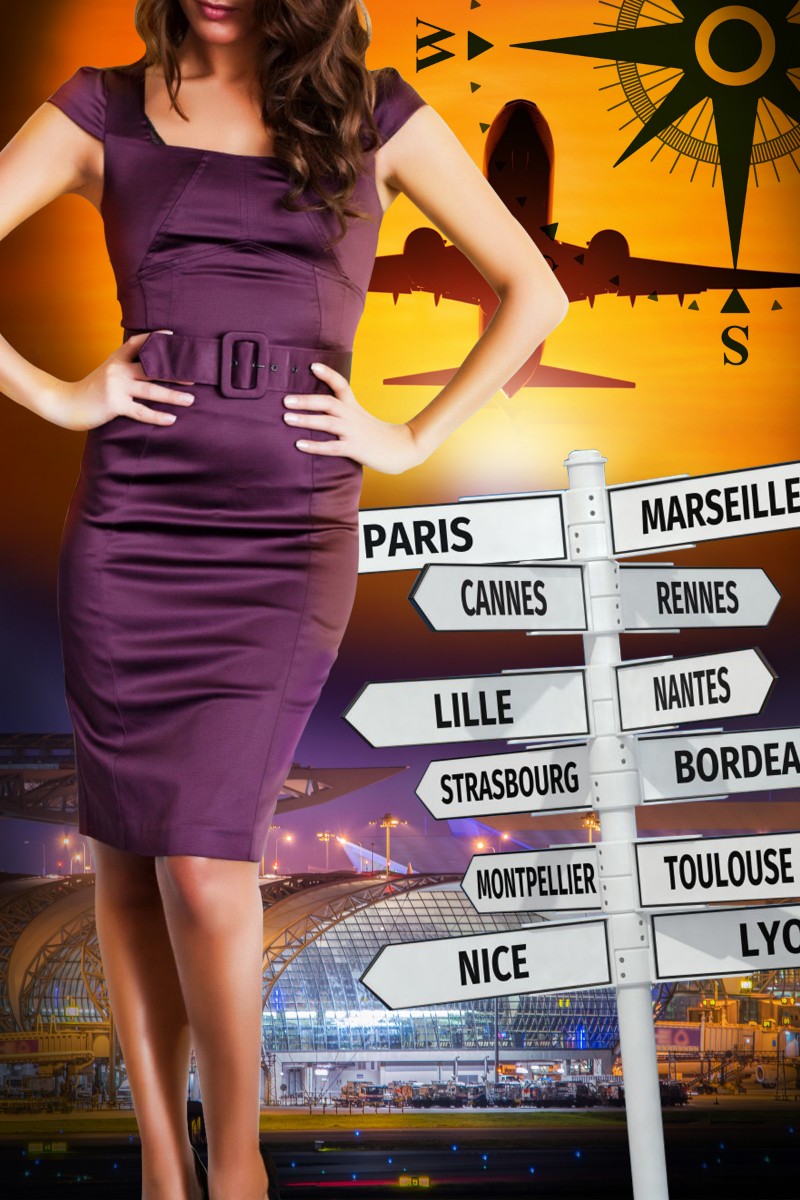 A gentlemen who decides to request the company of one of our elite travel escorts during his travels knows the courtesan will be breathtakingly beautiful, mannered, socially competent, and alluring. It is important to remember that she should always be treated like you would treat any refined woman. That means respecting her needs as a human being and giving her "space." The escort needs to have her own key to accommodations, so she can come and go as needed. She may want to do some things on her own, like a bit of shopping or lay by the pool while the gentlemen naps or attends a meeting. She is a true companion in every way. The model also needs a minimum of two (2) hours every twenty-four (24) hours to attend to her personal hygiene.
To ensure the lady does not get too tired, she requires at least eight (8) hours of sleep within a twenty-four (24) hour period. This is sleep without interruption. A gentleman will have plenty of opportunity to enjoy the amazing, fulfilling intimacy that a beautiful courtesan promises. Some couples will spend all night out on the town enjoying the restaurants and clubs in exciting cities like Sydney, Paris, London, or New York City. Even then, your companion is entitled to eight (8) hours of sleep without interruption. This is important because it contributes to staying healthy during the trip.
Maintain Respect to Maximize Enjoyment with Elite Travel Courtesans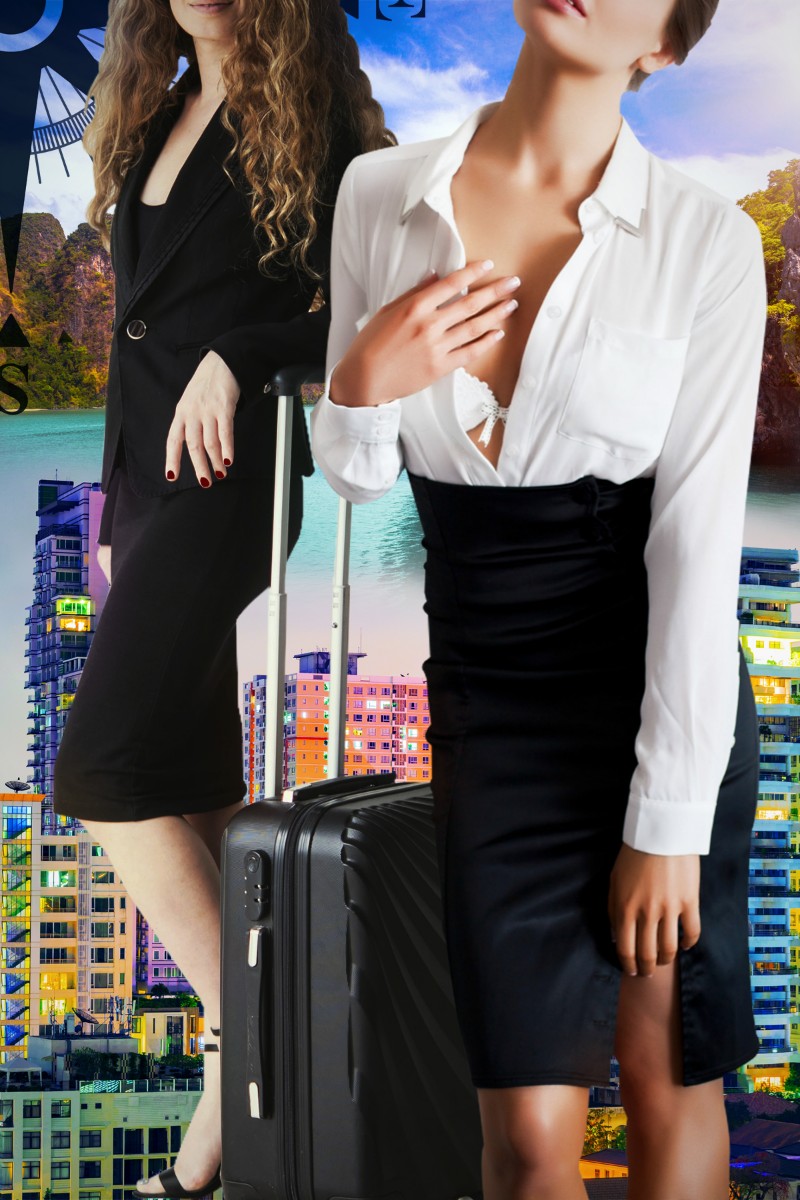 Though the courtesan accompanying you is a paid companion, you should be thoughtful in all ways. Our Agency wants you and your companion to have a wonderful and exciting time. If you want to do some things that are unplanned, then please do so. That may be a visit to a different location than originally planned or a side trip to an event. If that occurs, it is only respectful to let the model know in advance, so she can decide if she needs different clothing or other special items. If she does, please help her purchase additional items like a bathing suit or suitable outfit for an event. She may also have unexpected but reasonable expenses related to personal grooming or hygiene, and the gentlemen is expected to ensure she does not do without essential items. Everyone runs out of something on a trip! Finally, our models are all 100% drug free in their personal and professionals lives. Please do not ask her to do unacceptable activities.
Just Enjoy a Sensual Trip with an Elite Companion
Ultimately, the staff at Mona Lisa Models® have a common goal: Do everything we can to ensure your travel plans are successful. There are many elements to a successful trip. One is selecting the ideal escort. Another is good planning. Yet another is being generous and not trying to do everything as cheap as possible. It is very unattractive and will put a damper on the trip. Elite companions are professional, accomplished women who have chosen to spend some time with refined gentlemen in order to enjoy an upscale lifestyle. The model offers a gentleman charm, sophistication, beauty, and seduction. A courtesan is not dependent on working for our Agency. Please be generous, treat her like the lady she is, and enjoy being with a gorgeous woman who is as intelligent as she is sexy.
Life is More Sensual and Exciting with a Beautiful Courtesan
Mona Lisa Models® takes great pride in its ability to provide high quality dating services. We are experts at matchmaking travel companions with refined gentlemen. A main reason we are able to provide this service so successfully is due to the fact we screen our clients as well as our models. Our clients are refined gentlemen who treat our women with respect and always maintain good manners. Clients also know that our Agency staff are always available to assist couples should something need attention, such as a change in itinerary. Like any appointment, the model will always be discrete and never let anyone know she is an escort. Mona Lisa Models® keeps client information absolutely private, and the companion will do the same while on her travel appointment. With our Agency's high quality services, all you need to do is look forward to having an exciting time.