What is an elite courtesan?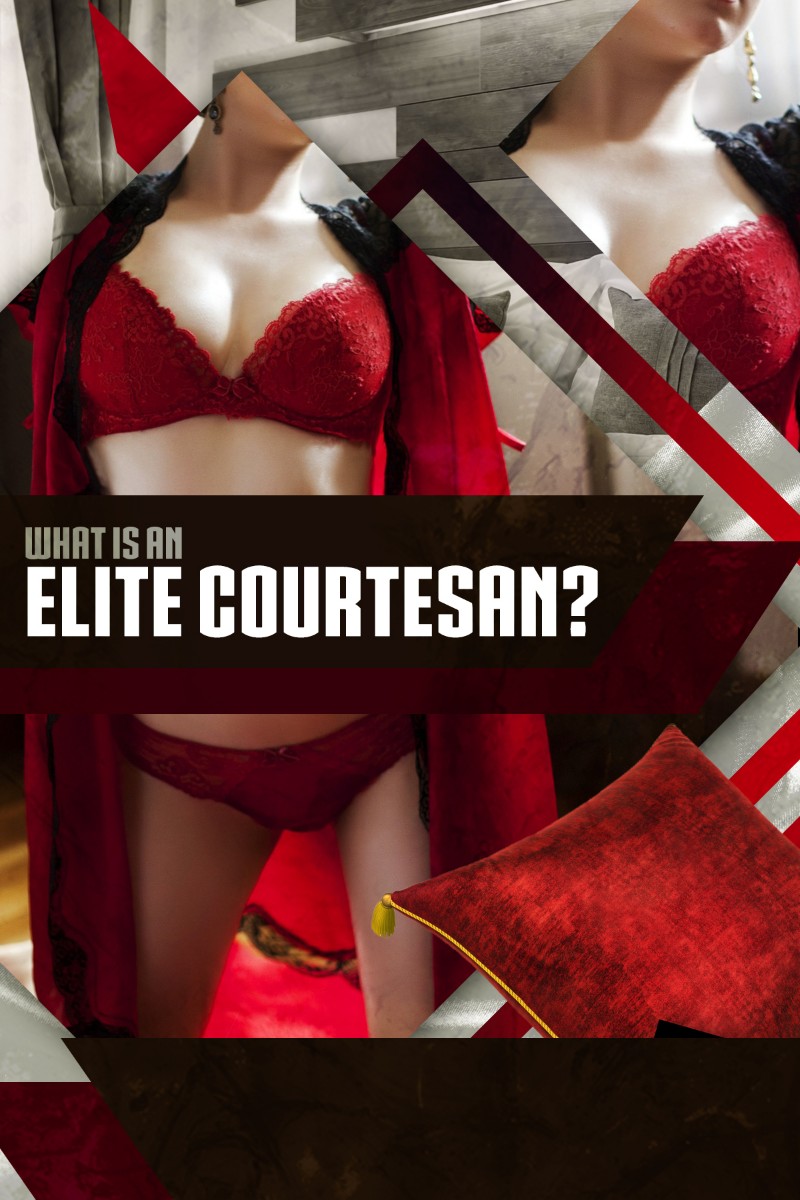 Picture this – a room filled with red satin and lace with plush and down feather pillows, a lush bed with Victorian themed curtains, dimly lit candles, and a woman in the center of the room who exudes of such class, grace, and elegance. This woman, an elite courtesan, she would know all the ways to pleasure a man more than physically and sexually. This woman would know how to navigate the secret passage ways and the intricate complexity that is a man, and is able to weaken his senses and make him surrender to the power of a woman such as an elite courtesan. A woman of such integrity, intelligence, honesty, and responsibility, is, ironically, a rather moral woman, who sets her boundaries and cannot be 'bought', preferring to do the 'right thing' where possible in order to be thought of in the best possible light by all who know her, being a naturally pure-hearted person.
The term, being a derivative of courtier, originated in Europe and is defined to refer to someone who would attend the court of a person of affluence, such as a monarch. Before the Renaissance period, the courtesans acted as messengers when a powerful person could not trust his servants. It could be concluded that during those times, courtesans were more favored and trusted as if a right hand person of a powerful monarch form court. In Renaissance Europe, they played an extremely important role in upper class society. It was during that time when it was customary for royal couples to lead separate lives where commonly they would marry simply to monopolize the power that the wealthy families had and secure political alliances. These royal couples, separately, would often find the gratification that they desire through the companions they would find from the people living in court. It is in this concept that the term courtship would be derived from. During the Renaissance, the usage of the term courtesan changed so much. It first came to refer to a person who attends the court, and then to a well-educated and independent woman, eventually a trained artist or artisan of dance and singing, especially one associated with the wealthy, powerful, or upper class society who was given luxuries and status in exchange for entertainment and companionship. Other than Europe, there are courtesans in East Asia as well, particularly those of the Japanese empire, which are famously referred to as Geishas. They however, held a different role than that of their European counterparts due to their being more focused on the aspect of entertainment. To sum, these women held such a powerful role in the history of mankind as women of impeccable taste, education, and knowledge, displaying such loyalty to their company all the while being provided with the luxuries a gentleman could provide her with.
Nowadays, the term courtesan has become an interpretation which would refer to a person with the ability to comfort or provide companionship especially being an individual who is of reputable upbringing and have grown into a mindset to be equipped with the ideal manners and etiquette which in return are able to attract the most influential of men. They are above all discreet and entirely understand the importance of absolute confidentiality with regards to their line of work. Anyone claiming to be a someone of stature in the adult industry such as a 'high class escort', a tantric courtesan or geisha entertainer, among others, but then publicizes her image while going about on interviews for media or by disclosing information about their clientele is far from high class, but an escort who only got lucky. Courtesans hold deep regard to the value of trust and loyalty to their careers and its untold rules and policies and are equipped with honest to goodness values which make them the ideal companion a gentleman should be spending time with.
What are elite courtesans like?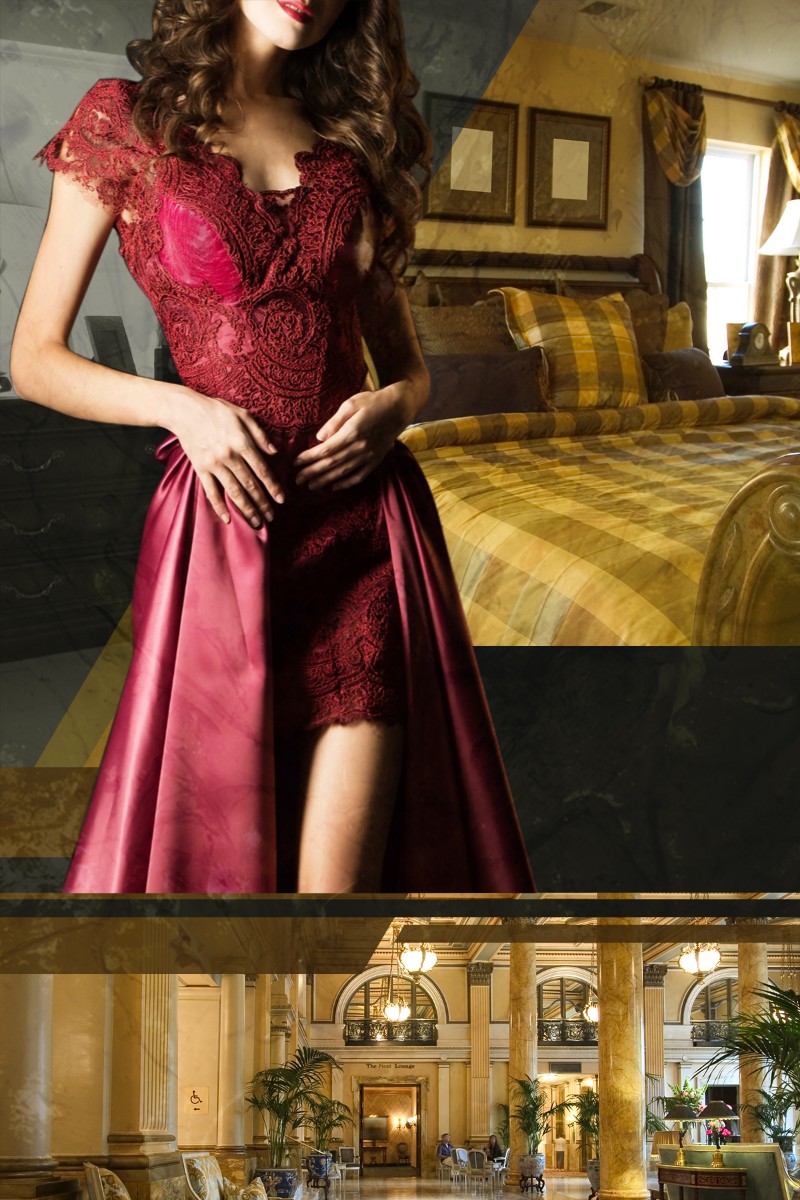 An elite courtesan is skilled with the ability to seduce a man with her intellect, her mind, her charms, and often is knowledgeable of all the latest sexual techniques. They are luxurious and powerful types of women who find having a gentleman pay for her company and entertainment something which builds up her confidence and self-esteem. These women are equipped with a certain type of beauty which emulates from the inside rather than out which often they are unaware of due to their more intimate concern for bringing kindness, pleasure, and happiness into people's lives and by not living off an ego, or by putting others down to make herself look better. A true courtesan is a wise and reputable woman with such a confidence to bring inspiration, serenity and integrity and not corruption, bitterness and slander. As compared to a regular high class escort, a courtesan is the more educated, stylish, youthful, physically beautiful, and talented. Carefully selecting their clothing, these classy and elegant women prefer an understated, discreet, and classic look, with sleek and smooth lines. Nobody would ever call them tasteless or tacky, with their ability to clothe themselves in such a way that skirts are appealingly fitted but not too short; above the knee but never higher, maintaining a standard of emulating a quality of grace and taste. Often, a fresh courtesan's quality attire is graceful – fitted but not tight and in muted, non-offensive shades. Patterns are kept simple and to a minimum, with jewelry, make up, and scent tastefully light and unobtrusive. They are fond of firm shoes which are well heeled and closed toe - stilettos of medium height nothing clacky or strappy which may draw public attention towards her, valuing an immaculate, natural, and wholesome image with a clean cut, lady-like, and very discreet public image and a beauty protected and guarded with her erotic side reserved only for the viewing pleasure of the selected and deserving gentlemen, reinforcing exclusivity. They are generally admired by both men and women due to their incomparable beauty and persona and are often well versed in the arts which they are able to imbue with the sexual services they perform which they ultimately turn into a fine art form.
These gorgeously enthralling women tend to have eccentric quirks and highly ritualized habits while living independent lives often in high social status, maintaining a very glamorous and socially active lifestyle. They choose to be sacred pleasure providers and sensual healers and not someone who has to do things she does not personally enjoy just so she could pay her bills, support her family or a drug habit, or to make ends meet. It is highly emphasized that a modern day courtesan is a hundred per cent not a prostitute. She is highly selective as to with whom she spends her time with, as opposed to being easy-to-get especially for anyone who can pay. She is capable of and will decline anyone no matter his financial or educational background if she does not feel the respect in the relationship as she is able to provide a higher quality experience than the regular companion date or a sex-based girlfriend experience. A true and elite lady reserves herself for the most selective and refined gentleman investing extensively in her art; from her designer presentation and immaculate beauty paired with such lean and fit physique, to her being the most professional person with the kind of breeding and etiquette that will astound you. She will know how to appreciate art and wine and her musical knowledge and dance abilities will surprise you. Generally well-travelled with the ability to put on such erotic entertainment shows as you might expect from a professional cabaret or talented burlesque show, all leading to the ultimate anticipation.
Who are these elite women?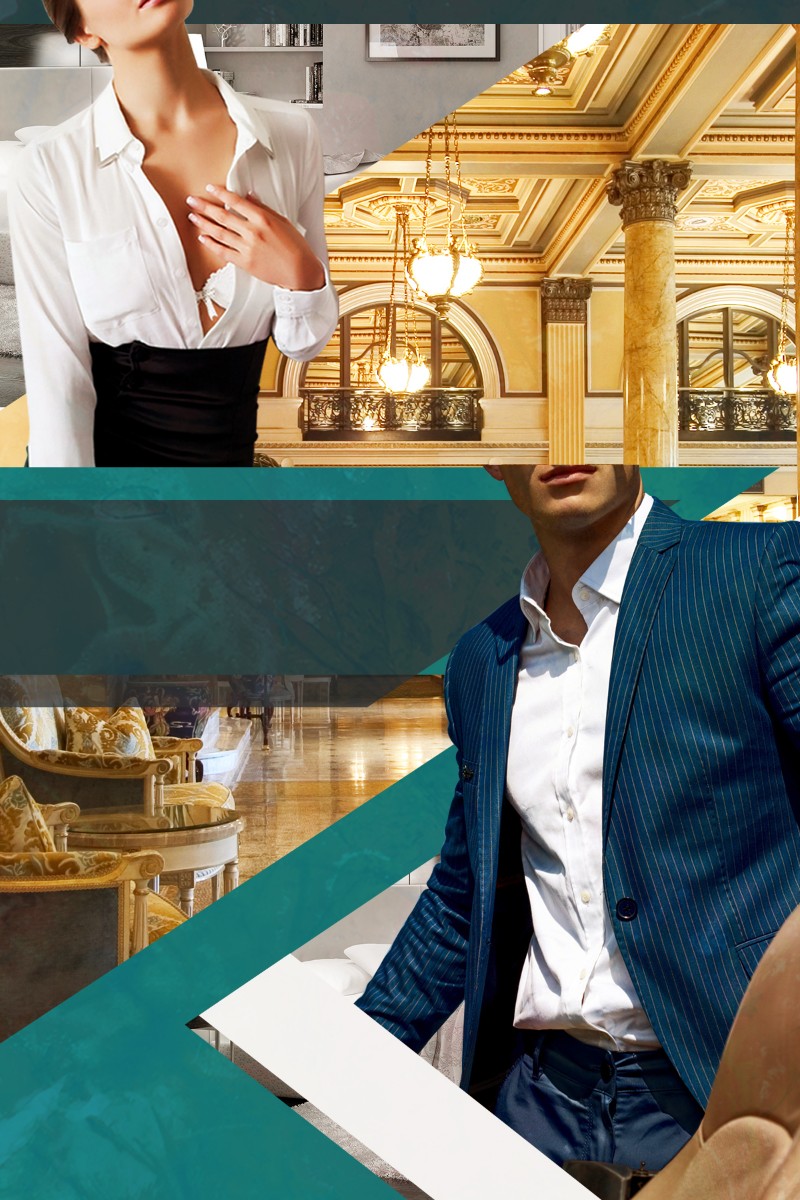 Being well-educated and worldly, often even more so than the average upper class woman, courtesans often held simultaneous careers as performers or artists and are often chosen to become one as based on the quality of breeding in which they were either born or grew into. It is important for these women to be equipped with attributes such as a certain level of intelligence and common sense in order to have effective social and conversational skills and to provide an exceptional level of companionship. Their wit and personality set them apart from regular women, with sex constituting only a facet of their array of services. The rarefied environments in which these luxurious women operate give the high class escort industry an air of reputability and respectability. Looks are important but there is more emphasis on the elite personality and interests that these well-bred women have other than on her vital statistics. The leading companions often have regular jobs, not because they need them but for the variety, and are fluent in several languages. These wonderful and unique ladies are multi-talent with such coming from excellent breeding, extensive training, rehearsals and practice, in order to perfect their seductive mental pleasure and erotic physical performances. Their being elite is ultimately dynamic and unforgettable being more than the average pretty and intelligent companion. They are consummate entertainers deriving unique pleasure from knowing she has made a positive difference in a gentleman's satisfaction. Being extremely vigilant in taking care of their own selves, these elite ladies often understand the workings of their own body and consider them as a house for the sensuality of their souls. As sacred temples to their spirits, they believe that their bodies deserve the best treatment and does not degrade or disparage their bodies by taking in illicit drugs or getting inexplicably drunk over weekends. These high class women value their healthy mind and body, with a discipline of consciously eating well, regularly exercising, all while creating intelligent and prudent choices on who they socialize themselves with in. The incredible upbringing they have been bred in result in such class that comes out so naturally to them. Their way of speaking comes through so naturally enunciating and addressing subjects tactfully and articulately being able to express in such a wide vocabulary with little to no obscenities only except when leaving one for the occasional dirty talk whenever teasing in private.
How are they distinguished?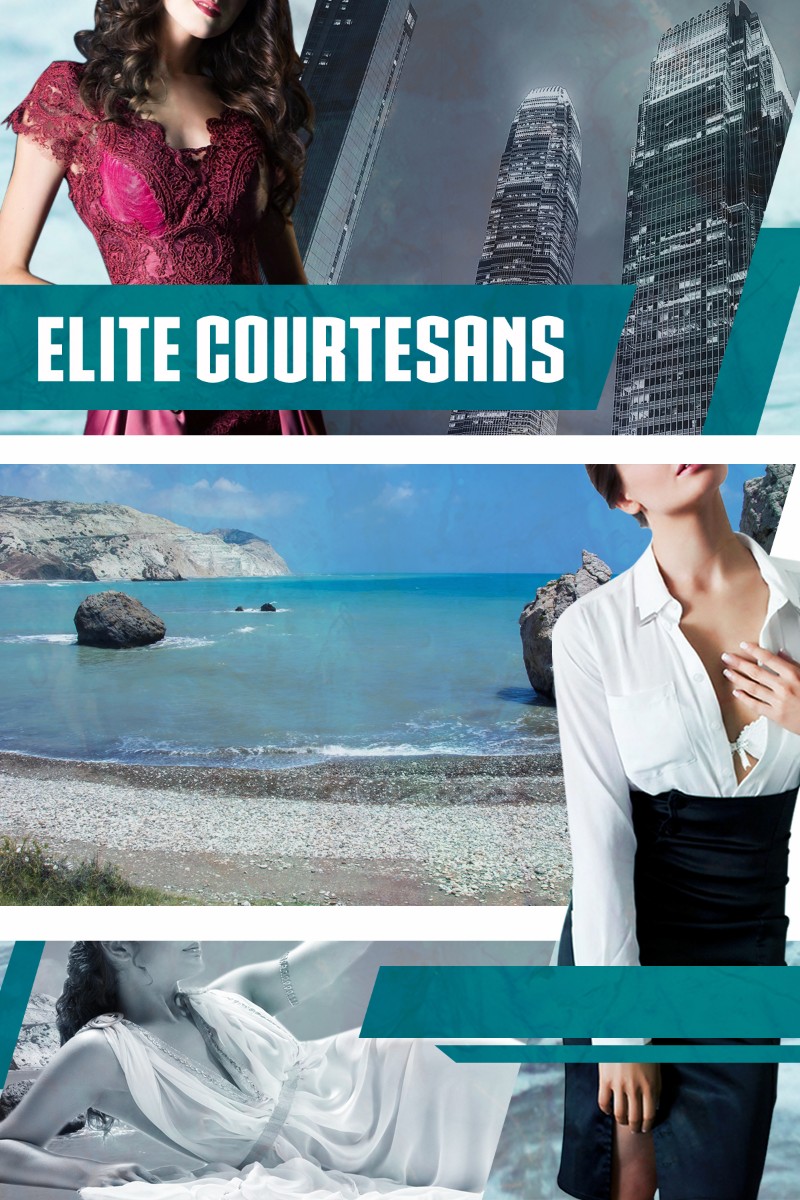 The term tends to be used to distinguish the kind of work a courtesan does from escorting. If you call for an escort, she will show up exchanging small talk before engaging in a sexual encounter, and then leave afterwards. Courtesans work differently with a lengthy screening or introduction process. As mentioned above, they are chosen to be such based on the quality of breeding they have. More often than not, they find the art of becoming a courtesan a calling or a vocation. Regarding the relationships with clients themselves, one can say that they are able to become fairly substantial, where often times they are considered to become a long-term commitment for the client and the lady, resulting in courtesans tending to keep their bases small in order to efficiently deliver a quality experience. From a client's perspective, a courtesan is ideal if he wants to minimize risk, or if he is seeking an ongoing sexual relationship without any romantic commitment. Women of such stature and quality upbringing tend to become the most ideal companion for such distinct and reputable gentleman as they are the epitome of the metaphor 'lady in red', turning heads and just bringing a crowd into a jaw-dropping awe. The power that these women have is what encourages them to pursue the path of becoming courtesans out of desire, and not of necessity. Classy and ultra-discreet, they choose their suitors or clients carefully as men who are naturally attracted to them are looking for an experience, and certainly not quick gratification. They seek an encounter which includes intelligent conversations with a skilled and confident woman without an ounce of doubt and reluctance in herself and nothing less. One could say that a courtesan could be distinguished fairly with a difficulty as one would not often look the part, especially considering that today's society connotes a person offering services in exchange for goods or money to be cheap and lowly. A real courtesan would prove otherwise, as aforesaid above, they know how to deny and reject an offer when they see a bad one coming, one which they feel inappropriate and disrespectful. These women are aggressive and assertive of their rights as women of high class stature and will never let anyone or anything come in the way of their worldly reputation.
How are they made?
Technically, these women aren't made but instead are bred into the world. Oftentimes these women are born and brought up with taste and classy upbringing, hence the organic and natural connection between courtesan and client. They would come from well-off families with high class and good economic and financial background, and would be educated in the top ranking institutions from preparatory until university with some pursuing further education and earning their masters degrees. These women are the cream of the crop or the crème-de-la-crème of women with unsurpassed quality standards and often an impressive resume. Their endeavor to become courtesans is like a calling to them as they do not do it for the money or the materialistic favors which most clients would provide and instead pursue so for their own pleasure and satisfaction. These intense and powerful women are distinct in a sense that they know what they want and do so willingly.
The attributes which make them the elite of the elite does not all come from the life lessons they learn while growing up, though. They invest as much as they can in order to become the most ideal woman that most would want to live up to. Their calling to be courtesans come with the extensive trainings and rehearsals to become the epitome of goddesses with the most favorable capabilities and talents a woman could be equipped with. These women could be categorized to be the most influential and decisive individuals with their powerful intensity as well as desire to become more than the average well bred woman. All of these efforts they exert not to please neither a man nor their families, but for their own self-worth and satisfaction.
Sex and exclusivity in a courtesan relationship
There has to be chemistry, built up over long drinks or dinner dates. Because of the exclusivity of such companionship, quality encounters matter over quantity. Bearing in mind that these ladies are intelligent, clever, and worldly women with adept social skills and lovely physique, they are skilled in the ways of companionship, fashion, and education on topics such as music and art. A courtesan is a woman whom a high status man could feel at ease bringing her to social functions, having sexual encounters, and then leaving her and letting her be, without offering any emotional investment. While a courtesan is technically paid for her services, she does not see bringing entertainment, company and sacred pleasure to a man in need of affection and enlightenment as wrong. She has nothing to hide, although valuing privacy and discretion with high regard. Creating packages for longer periods of mutual enjoyment and heightened sacred healing is one thing, but accepting offers for extra money or materialistic things for acts she would deem as inappropriate and something she would not usually do is out of the question, and the gentleman offering such would not be permitted into her presence again. A good rule of thumb for a courtesan is that if she wouldn't do it for free, just for the fun of it, she wouldn't do so for mere monetary advance. A courtesan relationship requires, as would a normal one do, two responsible individuals who are on the same page and have an understanding of what they both want to gain from the relationship in order to become equally satisfied. A man should always keep in mind that his courtesan is not his maid nor a slave, mistress, or prostitute and instead is a woman he has hired to be his companion as such that he would trust with his pleasure and enlightenment. He should well be aware as well, that a sacred courtesan understands her own reputation and image and depends her conduct and her behavior on it at all times behaving like a lady when she is to entertain and being understanding of the fact that how she lives in her daily life is reflected in her overall look, presentation, attitude, and demeanor living well and behaving appropriately and continually to all, and not just in the eyes of those she want and tries to impress. The ideal courtesan relationship is humble and honest with respect for each other and the understanding of each one's desires and expectations.
How much can a gentleman spend on a courtesan?
Whilst onlookers and alleged competition might try to raise their fees in the goal of seeming more upscale and of higher class than that of their competition, one cannot fake the authenticity and energy of an elite companion. Men with more money than knowledge are to be empathized with due to their utilization of these impostor's services assuming that they have availed of the best of the best companions, and then ending up with a rather unfulfilling and disappointing experience. Since a real courtesan is more sensually and professionally talented, of higher overall quality and genuine affections, it is of course understood for her rate and fee to be higher. It is, however, only a token or a joke, between her and her generous client, simply to extract the genuinely successful, deserving gentlemen from the crowd of men who want her. A gentleman would pay a fee in order to gain a courtesan's favor as if a gift of good faith toward his ability to please her. Trying to score a deal and questioning a courtesan at her price of request is nothing but a tactless act which degrades his reputation and goes to show that he is not deserving of a woman with such high nobility as a courtesan. A knowledgeable man with experience can always tell the difference between a true courtesan and an imposter – even with a good actress, the same way that a courtesan can differentiate a man of character and of reputable image with humility and the willingness to become a part of a spiritual and sensual journey with her from a man who only wants her for her body without and considers her to be someone below him and not at par or even above his level.
A gentleman can only spend so much money and materialistic objects on a courtesan, but what is more important is the time and effort that he is able to offer her. One who has achieved such financial success are those who have the charm and sophistication to match a courtesan paired with the desire for a connection and spiritual enlightenment, and the knowledge of women in order to properly appreciate and thoroughly enjoy all the different entertainments a high class companion could provide him with. It is important that a gentleman understands that being in a courtesan relationship is more than just his money spent on sexual favors as it is a combination of connections between two parties with individual differences but the same goals of creating an intimacy that would require respect, effort and teamwork in order for it to work out without having to risk too much emotional liabilities. Young and well educated women can read our guide of how to become a high class courtesan