Elite Dinner Escort Agency: FAQs for Model Companions
International Agency Requirements and Conditions of Employment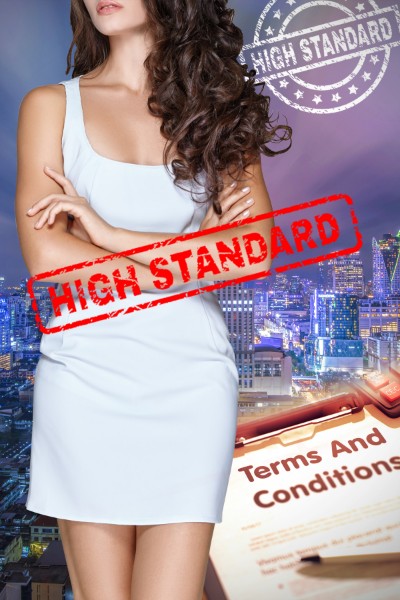 Mona Lisa Models®, is a trusted high end international elite dinner escort agency, and we expect you to understand that we have a lot of requirements, high standards, and ideals when it comes to choosing our world class team of elite companions. We are incomparable to the conventional escort agencies that offer only a minimal amount of service hours and obviously just focus on the money exchanged for a brief physical pleasure. This character of an agency is not elite and high class at all. As an established elite introduction agency we are mainly focusing on the quality of services we offer rather than the money. Mona Lisa Models® has been trusted by our regular high profile clientele and our team of elite companions, and at the same time, has established its powerful legacy in the industry because we never worked for money, we are working to build an environment where people from the higher social strata can meet through the most luxurious and exclusive way. We are an introduction company whose only aim is to provide a setting where high profile gentlemen and elite gorgeous ladies can spend a wonderful time together. We admit that our services may require certainly high payments or fees; this is because all of our services are undoubtedly world class. However, we cannot deny that it is also a counter measure to make sure that only elite gentleman with a truly high caliber will have the confidence to call us. We want to discourage gentlemen who do not deserve our exceptional ladies.
Our gorgeous women are chosen through the most meticulous process and we are not the agency for you if all you want is a brief sexual affair for pure money purposes. We only entertain elite ladies who want to spend their spare time as high profile gentlemen's companion in his travels, partner for luxurious occasions, or a date for romantic dinner. If you are one of these gorgeous ladies and you truly want to meet and create a connection with our exceptional high end clientele you may kindly precede on reading this page.
Q: What qualities or requirements do I primarily need?
A: To get the full information for this question, kindly read our recruitment page. We only entertain ladies who are 18-35 years of age and who have an excellent upbringing. Thus, we expect that you are a lady of sophistication and elegance, with a naturally gorgeous and well-proportioned body without going through any kind of cosmetic surgery. You should be 100% physically fit and healthy. You have enough discipline when it comes to alcohol and smoking and you are 100% drug-free and you will continue to be. As an elite lady, you are expected to be comfortable with luxurious events and you perfectly know how to handle different situations. You must have enough knowledge of proper etiquette. Preferably, we expect that you have attended or graduated from finishing schools or proper decorum courses. One of the most helpful assets that you must have is adaptability. Since you will be attending different events we are expecting that you can quickly adjust to certain situations and that you are a great conversationalist. You must have great confidence but never bragging, you must be able to make a comfortable and warm atmosphere especially when you and your high profile clientele are left all alone. In order to create a lovely atmosphere, you need to be open-minded on all things. You must learn how to make a gentleman happy by treating him like your boyfriend. Never think too highly of yourself but be confident, know that people are all different from one another and remember that respect is the most basic but the most important thing you can give to your gentleman. Your security and privacy is our top priority, so we expect that you can also represent our agency with full honesty and loyalty to our elite clientele. You must be someone that we can entrust our information with as well as our clients.
Q. Do I always need to be available at all times?
A. We will never question your availability and your schedule. This question will only depend on you. Of course, your income will also vary based on availability, the more appointments you can get mean a higher income but we will never force you to attend an arrangement you do not prefer to go to. We want to assure you that your success is also ours, do not be pressured because we are a team.
Q: Do I have certain things I need to pay for?
A: You do not really have any required fees you need to pay. Unless, you want to have a full makeover, improve your wardrobe or upgrade your portfolio. We won't ask for any fees and any charging expenses. Your expenses will only vary to your personal needs or improvements. However, before anything else, you need to remember that your portfolio must contain your most recent photos, especially if you have undergone a total makeover or you have gotten yourself a new hairstyle. Remember that these photos must be of great quality, with high resolution that fits perfectly into the website's interface and you should release a very natural vibe. We may suggest making small improvements for yourself but we will never make you spend an even single penny if it is not for your own advancement because we want you to earn not to waste money. Our Agency wants you to undergo through certain developments but these personal decisions will always depend on you.
What Working Feels Like With Elite Dinner Escort Agency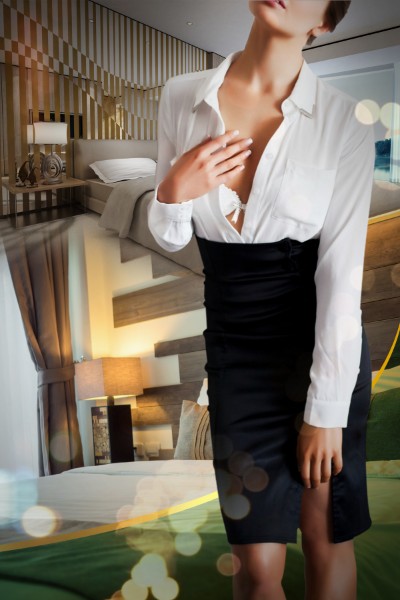 As an elite dinner escort agency, we offer world class companion services only to high profile gentlemen and selected couples, all applicants and potential models must also know how much we give value to you especially when you officially become one of our exceptional elite companions. Remember that you will never be alone in this journey of great companionship, you will not work for us, we will work together.
Q. Why Choose Mona Lisa Models®?
A. A trusted elite agency like Mona Lisa Models®, only promises a safe environment where elite companions and high-l profile clientele will mutually benefit at all costs. We have gained a great international reputation because of the caliber of security, privacy, and professionalism we offer to our gentlemen, but most especially to our precious elite models like you. Only the finest and the noblest gentlemen deserve our services. Successful bachelors, businessmen, doctors, CEOs, lawyers, celebrities and even members of the royal family trusts us with their confidentiality and information, so rest assured that we will take good care of you the same way we do with our clientele. With that being said, our worldwide success is undoubted because we have been gaining many regulars and return callers because they cannot get enough of our awesome services, thus, results to word of mouth giving us even a larger market.
When Mona Lisa Models® has been mentioned, persons from the elite and the upper class society know that we will never present anything of low quality and we will also never accept clientele from the lower classes. Through the years of our services, we have been proving and building the trust of only nothing but the elite society. Rest assured that as you become one of our elite companions, you will be completely safe, secure, and you will only experience nothing but the luxurious life you have been dreaming of.
Q. How can we be so sure about our security?
A. Mona Lisa Models® has gained a worldwide trademark of being a sophisticated, elite, prestigious and very high profile; we are known to cater only the companionship needs of the wealthy elite. We never accept clientele who failed our meticulous set of standards. This is to assure that our valued elite companions are always in good hands. The elite upper class on the other hand, have been acknowledged that Mona Lisa Models® only presents the ideal ladies they have been looking for. Sometimes applicants are encouraged to find and research other elite agencies so they can make the right decision in order for you to have choices for the successful career you have been dreaming of. We are really concerned about your safety so we trust you to properly check the reputation and history before making any final decisions.
As you attend an arrangement, trust that aside from securing that your clientele is perfectly safe and harmless, there will also be a security staff ready whenever and wherever you need them and our phones are also available anytime you call for help. Although this kind of things never happened, we just want you feeling comfortable and assured that you are never alone in your every appointment, especially if it is your first time. For your privacy, rest assured that we are utilizing the same amount of exclusivity for our clientele and our elite companions. Your information will forever be kept in the most secure and professional manner. Mona Lisa Models® has been in operation more than 25 years and has never had any privacy breach for models or clients. Once you have decided to stop your career with us, trust that every single detail we have of you will be destroyed and it will vanish forever. We never keep any kinds of emails, records, and images of you and expect that your identity will never be known by any third party at any costs.
If you are a genuinely a sophisticated and elite lady from the high class society, we want to create a connection with you. However, we know that we still need to prove our sincerity and honesty in giving you a career you will never regret. Please feel free to read more of our blogs and privacy page to know how much you mean to us.
International Escort Agency Process of Applications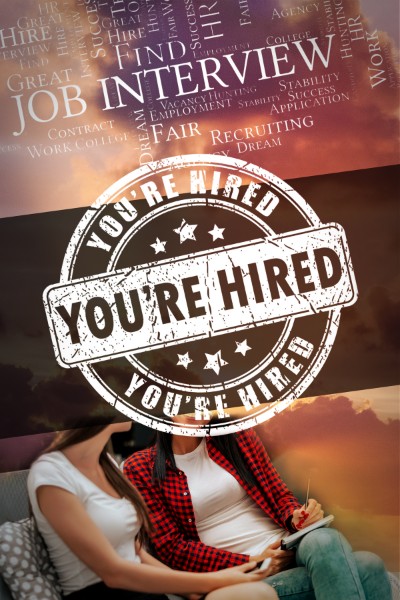 As an applicant if you are really confident to become a part of our team of elite companions, we know that aside from feeding your curiosity about our agency and the kind of working environment you will have with us, we are also aware that you primarily have questions about the process of applications you need to go through.
Q. How important are the initial in-person interviews?
A. One thing is for sure, if you have applied in real reputable introduction Agency they would want to meet you personally after you have passed through the initial qualifications. For Mona Lisa Models®, this kind of initial interviews are done to make sure that we are only building a connection to deserving models that really have the potential in becoming some of our elite companions. We would want to make sure that your physical beauties equal to your inner beauty and your personality is a great fit for our agency. We believe that if you will be able to create a wonderful bond with us, we can entrust you with our clientele's companionship needs. This will also give us the chance to get to know you deeper to discover your personal uniqueness to be able to match you with the most compatible high profile gentlemen for you. We believe that a constant contact with you will help us create the harmonious working environment every single one of us wants.
Q. Where do we have to meet Mona Lisa Models® for the interviews?
A. Mona Lisa Models® is encouraging every potential model who has passed the initial requirements and standards to attend several personal interviews to help us to get to know you a little better. Every applicant all over the world must not fret as we have offices worldwide from Europe to the United States, to Asia up to Oceania, mainly in the cities of New York, Paris, Bangkok, Hong Kong, Sydney, Singapore, Zurich, Frankfurt, and Dubai. You will be initially interviewed through a computer application online like Skype or etc, if we will be able to see how much deserving you are, you will be invited to attend an in-person interview to our nearest office to you.
Q. Can my personal photos possibly be used in the Agency's official website?
A. As Mona Lisa Models® wants to maintain the classiness and elegance of our website we will require you to provide us professional and high quality images and videos. We have a list of the best local photographers which you can entrust your photos. However, if you have recent photographs and it's suitable for the site, we can possibly use them as your private profile. We just want to remind you that when you officially become one of our elite companions, your photos in the website will be replaced and change every year, especially if you have made any physical changes like a new hairstyle or etc. For your security, rest assured that your private photos are only for the members of the official community of Mona Lisa Models® and will never be revealed to the public. It will always be your decision if you want your face to be visible, but for your safety, we advised to keep your information and identity private as much as possible. Remember that you cannot be seen with your gentleman based on his terms.
Elite Introduction Agency Payment Process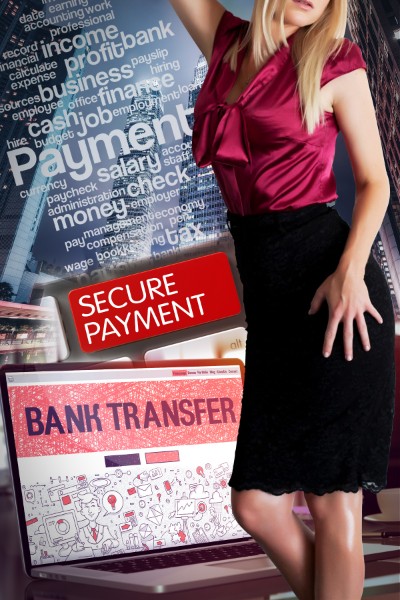 As an elite Agency, we want to assure you that aside from the right amount of security and privacy, Mona Lisa Models® is also providing every model the things they deserve and they are paid, for what they have worked for.
Q. How do I get paid?
A. As you become an official elite companion at the the Agency, expect that you will be paid for the time you have provided our clientele. Every travel expense will be paid by your personal client but your travel time is not paid. Although, aside from receiving the right and lucrative amount of payment for your time, a little travel time is just a small investment compared to the exceptional and absolutely luxurious journey you will be experiencing with your gentlemen.
Q. Am I required to accept international appointments?
A. Once you become one of our elite models, you will never be required to do something or to attend an appointment you do not want to go to. Although, we doubt that no one would be able to say no to an all expense paid international vacation unless you are still attending your university and you will find it hard to fit in your schedule. However, if you really do have personal reasons like aerophobia or fear of flying or other VISA issues, we will never force you to any international appointments, as there are still other models willing to accept it at your place.
Q. What is the typical number of appointments can I possibly have?
A. Mona Lisa Models® does not focus on the number of appointments you have. Your tasks at hand will depend on the market, on you and your availability. When the clients are lined-up, it will be your decision on how many appointments you will accept. Of course, the more available you are, the more time you will have the chance to develop and nurture your skills as an elite companion and accept more high end bookings.
With all that fact said, we expect that you are a lady who perfectly fits with our ideals. We are only accepting high profile clientele, thus we only accept ladies who are their equal. We expect that you are an elite lady who wants to become part of our team of elite companions for supplementary income and exceptional luxurious experiences as high profile gentleman's dates. We are hoping that you want to create a healthy and professional working environment and you are not only here for meaningless physical encounters and for money. We expect that you are a lady who understands the true meaning of being an elite companion.
The Agency Privacy Policy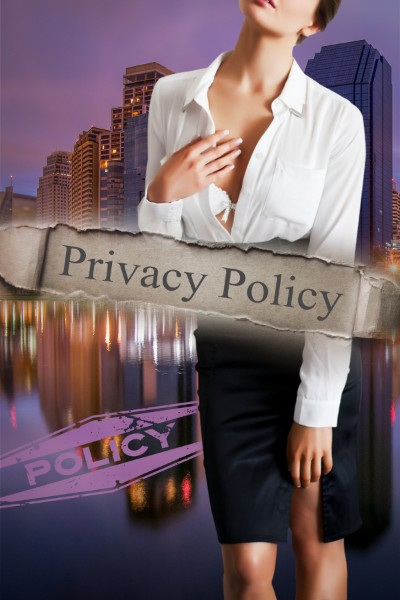 Mona Lisa Models® regards that your safety, privacy, and confidentiality is one of the most important things we must never take for granted. Expect that we have a strict privacy policy that we put into practice for both clients and models and it will adhere as long as you are involved with Mona Lisa Models®.
Q. How can I ensure my safety and security?
A. Mona Lisa Models® has gained trust in the companionship industry and in the upper class, because of our unyielding confidence in providing the most astounding safety, security, and privacy for both, our clients and our companions. Rest assured that we have strict measures on choosing a deserving gentleman for you. We will always make sure that you are always kept safe at all times. We will never risk your safety over any amount of money. You will be provided with your client's information before you attend an appointment and you will never be forced to go to this arrangement when you do not want to. Aside from providing professional security, we will provide you with self defense training to make sure you can defend yourself against any kind of harms. Although, we have been in the industry for a long time and these kinds of cases never had happened before and we assure you that it will never be.
Q. Can I turn down an appointment?
A. At all cost, as an elite companion, when you and your client are not comfortable with one another, you can both decline the meeting. It will be better than spending an awkward moment together to the extent that both of you will never get the chance to simply enjoy your time together. You are both from the higher social class and you never deserve such a mediocre experience. However, as both parties undergone through the most meticulous tests and we also have a pretty good skill at matchmaking, we are pretty confident that these kinds of situations will never occur.
Q. Where can I meet my clientele?
A. When you officially become one of our elite models, all of your arrangements and meetings will happen at luxurious hotels or restaurants. We only agree to create an appointment with a client in high end places to make sure that our gentlemen can afford our companions and our exceptional services. This policy will give us and our models the assurance that every elite clientele will provide a mutually beneficial environment and highly hygienic atmosphere in their journey. When a gentleman passed this qualification, they can now proceed with arranging the payment and they have now the chance to take you to the places you have been dreaming of.
If you are an elite lady who looks for a luxurious part time exciting opportunities and you want to create wonderful experiences as a high profile gentleman's private companion, you are encouraged to fill our application form and we will be more than happy to start a wonderful connection with you.