High-end International Companionship Introduction Agency Disclaimer Page
Mona Lisa Models® Agency is an international companionship company responsible for assisting high class and elite gentlemen in various ways. We offer a memorable journey offered by our high class and sophisticated models to every honorable gentleman who needs a bewitching models on their opulent and top of the line businesses. A companion's duties may include accompanying him or her to certain events and gatherings, putting the health, safety, and reputation of the clients first, monitoring his or her food supply, wardrobe management, and some secretarial duties as well. As a top-tier agency, we guarantee you that we can provide a trusted assistant and companion who put the needs and best interest of the client first. We will keep all your personal information private and confidential and will not be revealed by any third party under any situation and circumstances.
Thank you for visiting our Introduction Agency website.
You should look through the terms and conditions thoroughly right before you use this site. If you refuse to agree with all of these terms, feel free to exit this site now. By using this site, you accept to abide and to be bound by, these terms.
The Privacy Policy of the Introduction Agency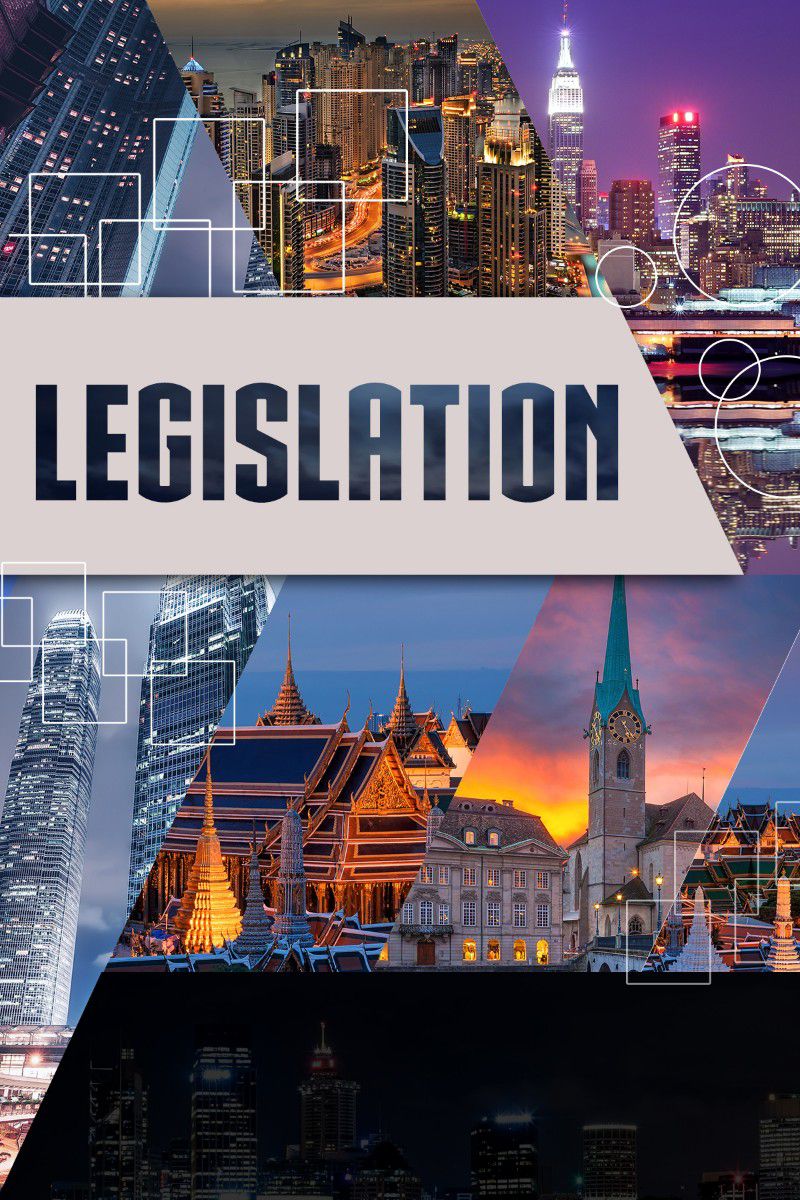 Mona Lisa Models® makes sure that the privacy of our visitors is of extreme importance to us. We understand the need to keep safe our members' personal information. Non-exclusive data of visitors can be noted by the standard operation of the website hosting company. However, no private data is involuntarily collected from guests to the Mona Lisa Models® website nor internet technology like "cookie" are used for advertising purposes. This information is primarily used to give an improved online experience for the visitor.
Information recorded incorporates the kind of (OS) operating system utilized by the guest and the domain name of the guest's internet service provider and browser being used by the guest. Through acquiring this information, the web site pages boost for specific guest's computer are consequently accessible to that specific guest, for their benefit as a user. The inside analysis of the amount of guests to the web site, but only in general and an overall and non-personally-identifiable form is covered as other utilization of this data. Personal contacts like e-mail addresses and other private data about guests to this website are known to Mona Lisa Models® only when freely submitted and presented.
Except as otherwise indicated, all materials on this site, containing, but not limited to, photographs. Other images, illustrations, text, video clips, audio clips and written and other materials contained in this site are protected by copyrights, trademarks and other intellectual property rights owned or used with permission of their owners, by the Mona Lisa Models® Agency or its subordinates or partners. This site is secure by copyright and other intellectual property rights. All rights are reserved. The trademark Mona Lisa Models™, a high-end international companionship introduction agency, the logos, the pictures, and all other related marks portrayed in this site, whether registered or unregistered, are service marks of the Agency.
You may not download or copy any materials from this site except for your personal non-commercial use. No right, title or interest in any material or software is carried to you as a result of any such downloading or copying. You may not copy, impart, show, delete, add and modify, create unoriginal works from, promote or join in any sale of this site, any content in this site, or any associated content. The materials contained in this site are presented for informative and promotional reasons only. This site is only for private, personal, non-commercial use by its users. Any further use of content in this site, including copying for purposes other than those noted above, alteration, distribution or republication without the prior express written permission of Mona Lisa Models® is indisputably forbidden. Negligence of these copyright terms will result in assertive legal pursuit.
The Introduction Agency's Firm Stand for Submissions
Mona Lisa Models® Agency is, and shall be, under no responsibility (i) to maintain any submission in confidence; (ii) to pay to anyone any compensation for or in connection with the use of any submission; (iii) to answer to any submission. You accept that any and all remarks, messages, postings, information, proposition, idea and other items or materials disclosed, submitted or provided to Mona Lisa Model® through or with reference to this site, including, but not limited to, survey responses, emails, etc. shall be deemed as not proprietary and non-confidential. It shall become and remain the Agency property. Such exposure, approval or propose of any submission shall amount to an assignment to Mona Lisa Models®, a high-end international companionship introduction company, of all the interests, privileges, rights, and title in all copyrights and ownership and any other rights in the submission. You represent, stand for and permit that any submission by you will invade any right of any one or any third party, including, but not limited to any exclusive rights like license, copyright, trade secret, trademark, privacy or other proprietary or even personal right.
You accept that Mona Lisa Models® has the right (but not obliged) to copy, publish, allocate or use such submission, or any parts, for many reasons, including but not limited to, advertising, promotional, product enhancement, or other commercial purposes, without remuneration to you or to any other person by making any presentation through, associated to this site, Mona Lisa Models® does not, and cannot approve to evaluate every inquiry, and is not accountable for the content of any material posted on this site by users.
You are and shall remain solely and exclusively accountable for the content of any submission you make. You approve not to create a post, upload, distribute, or else issue or publish on this site any content material that (i) is indecent, slanderous, defamatory, pornographic, menacing or an invasion of confidentiality and privacy; (ii) defy, violate or intrude the intellectual property rights, including, but not limited to any exclusive rights, trade secret, copyright, trademarks, or patent, of any individual or entity; (iii) is unlawful in whichever way or upholds illegal and unlawful doings; or (iv) promote, advertise, market, or ask for money, services or products.
Our Links
Since this site may have links to other sites, Mona Lisa Models® is not accountable for the availability of, or any content or material within, or acquired through, any such sites. Any link to another site, and reference to third-party information, products or services linked to this site, is not, and should not be understood as an expression or implication of endorsement by the Mona Lisa Models®. Any inquiries or remarks connected to such other sites should be addressed to the operator or operators of those sites.
Our Services
The services described in this site are the only representative of the services offered by Mona Lisa Models®. Not all of the services of this introduction agency are described in this site, but not all services described will be accessible at all times and at all locations. Mona Lisa Models® may be changed without notice. This introduction agency operates as a company that offers elite social companionship and assistant for gentlemen who are looking for refined escorts, dates, singles and travel business companions. Mona Lisa Models® also has the absolute right to decline service to any individual, at any time, for any given reason. This site includes contents which are made for entertainment purposes only and promises no actual services. This introduction agency, its management, staff, and models do not provide any prostitution or sexual services. The models are not available for sexual activities but for introduction and high end dating only. A gentleman pays to meet a date, for companionship and nothing more. Anything else indicated in promotional materials is for entertainment and marketing purposes only.
Our Company's Disclaimer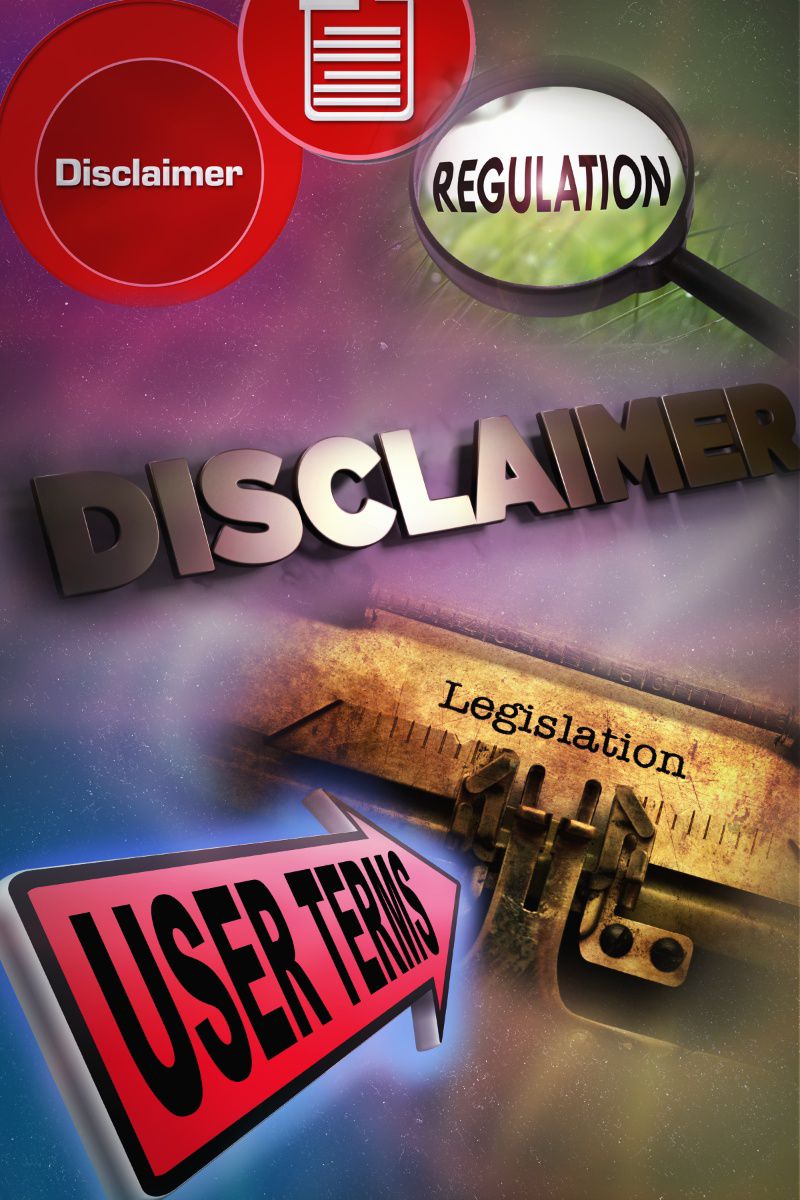 Materials in this site may contain typographical errors. Mona Lisa Models®, a high-end international companionship company, is intended not be legally responsible or liable for any arising concern out of use, for whatever damage, loss or any harm caused by any user's dependence on the data and information acquired through this site. It is your duty to assess the information and other content available on this site. This site, the information and the materials contained in this site are subject to change at any time without prior notice. The same applies to any information gained through employees by contacting the agency, whether by phone or email.
Should any mistakes result from the contact with the Mona Lisa Models®, a high-end introduction company, the agency shall not be accountable for any failure, damage, harm, or loss because of any member's dependence on the details and information gained from this agency's offices worldwide. It is your obligation to assess the information and other advice provided by the company staff. This agency's member communication procedures and the materials provided to members and callers are subject to change at any time and from time to time, without prior notice.
The Introduction Agency Does Not Give Warranties
Everything that you would find on this site is provided as it is. We do not represent warranties of any kind, nor do we imply or express the freedom from malicious programs. Such viruses include Trojan horses, viruses and worms. We also do not imply warranties relating to merchantability or fitness for a specific purpose. With all due respect to the website and all of its content, the agency strongly disclaims any warranties and representations.
Moreover, the agency does not claim that everything that appeared on the site is complete, accurate and timely. We are open to the fact that this site is liable to defects and that we guarantee that upon notice, we can fix the necessary issues. As a user, you must first agree that exploring this website is your decision and you will browse at your own risk. You have to agree that you will fully take the responsibility should any issue arise. This responsibility includes the loss of data, loss of use and the corresponding costs that are associated with the necessary repairs or services needed. It must be clear that the agency will not be liable or accountable for any damage to any equipment or software that you decided to use in connection with our services. Any kind of issue arising to the usage of this site falls on your full responsibility.
The Agency's Position to Funding Collection and Refunds
The agency carries out its services in such a discreet manner. Every process is carried out in a confidential and private manner. The agency bills under a discreet company and there would be times that we will need to collect funds. This process includes advance funds which will be used to settle travel appointments. We also need funds for advanced bookings and of course, retainers. These funds are collected to ensure that even to the last minute, rest assured that convenience and satisfaction will be delivered. Moreover, as a token of outstanding services, we collect funds not only for the sake of deposits to necessary institutions and processes; we also assist you in buying gifts for your sophisticated and elite companions. It must be clear that once these funds are collected, they are automatically considered as a part of the agency's trust fund and strictly, the clients cannot ask or request for a refund.
The collected funds being held in trust can be used for the originally intended appointment or they can be used as well for future purposes. If the funds are not used within 6 months, then automatically, it will be divided between the staff of the company and of course, to the elite model who was originally part of the appointment. The client is free to ask the agency to use the funds to get him an elite companion during the six month period. The time allowance for the funds will automatically start the moment the agency received the advanced payment.
Of course, it is the agency's responsibility to inform the client that his advanced funds are being held in credit. The client is required to give his acknowledgment and he must express his claim to the funds in a form of writing. If the client fails to respond to the agreement within 48 hours, then the agency has the right to hold the fund for 1 month, starting from the date the transfer was made. This act serves as a gesture of good faith. If the agency does not hear from the client during this 1 month period, then the funds will be divided to the aforementioned parties as usual and the funds have to be forfeited. You must be in full agreement that in using this site, all the loss of pre-paid deposits or funds is your sole risk and responsibility.
The Introduction Agency's Limitation of Liability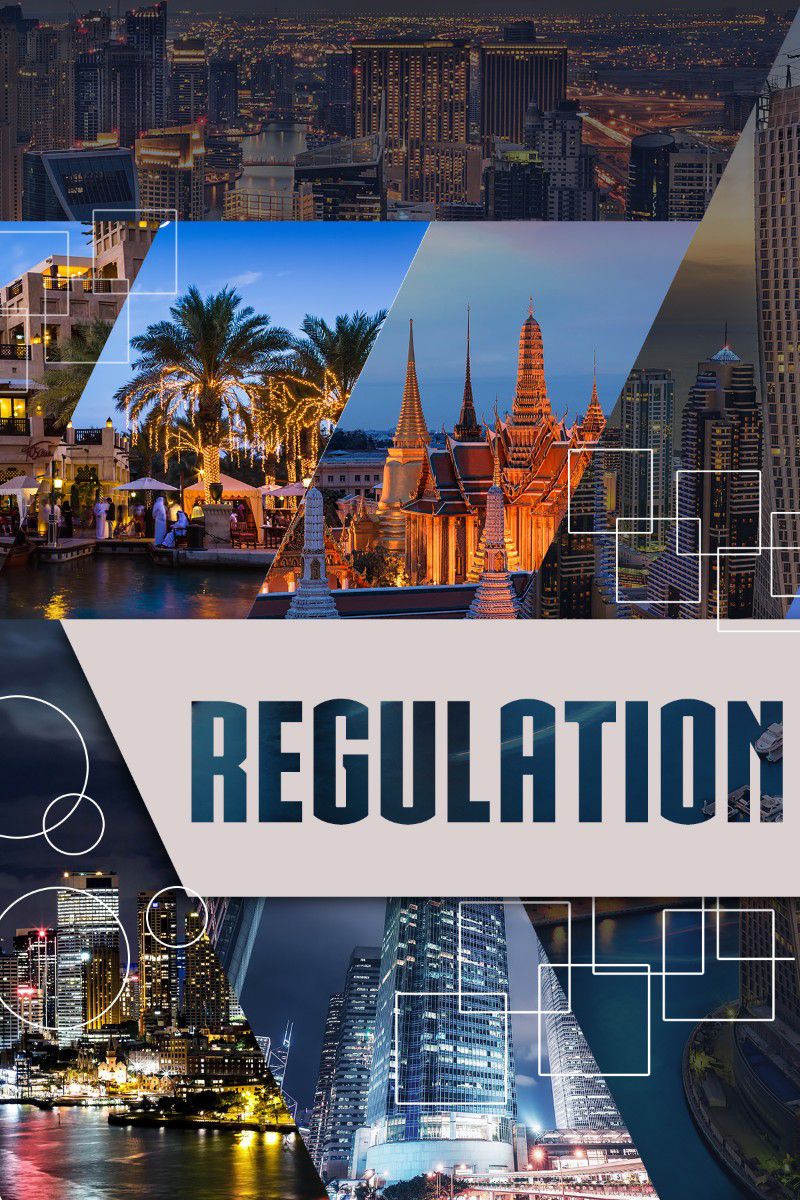 The agency, under any circumstance or event, is not liable to any direct, indirect, actual, punitive, incidental, special, consequential and any kind of exemplary damages. This is strictly implemented even if the agency has been advised of the damage possibility beforehand. Any damage to arise in connection with the usage of this site which includes the inability of the client to use this site, the materials within and the services do not fall on the responsibility of the agency. Moreover, the agency is not required to shoulder or deal with any issue that might occur between two adults of legal age. The agency does not solicit nor promote prostitution. It must be clear that the high-end international introduction agency is a prestigious social escort service only.
The Company's Policy for Indemnity
As a user, you must be in agreement to defend and hold harmless claim to the agency and everything under its wings. From its subsidiaries, affiliates, directors, officers, shareholders and down to the entire workforce, you must agree to indemnify them from any damages, losses, costs and other expenses. This policy also includes legal fees and court expenses that you might pay should an issue related to usage of this site and the agency's services arise.
Jurisdictional Issue
Anything that is included in our disclaimer page is strictly governed by the local law in your area as well as the international law. The agency ensures that there will be no conflict when it comes to the law principles. Should any dispute arise in connection with the agency's term, rest assured that everything will be resolved under the jurisdiction of an international court. Once you've decided to use this website, automatically, you are in agreement to such terms.
If any part of the provision of this agreement was proven void and unlawful or unenforceable, then that specific provision will be removed from this agreement. However, it must be cleared that the rest of the agreement must still be abided and applied.
This entire agreement between the consenting parties which covers all the matters contained herein must be modified in writing. The owners and directors of the agency shall sign this agreement. Also, anything in this agreement can be modified by the agency, as indicated above, at any given time. It is your full responsibility to visit the site and the agreement made from time to time to check if there were revisions, changes or updates applied.