International Escorts Services Maintains the Highest Quality at Every Step
International Escorts Services is always happy to answer client questions about our beautiful sophisticated courtesans, the appointment process, qualities of an ideal client, and any other information needed for decision-making. Since we began the agency in 1991, we have discovered there are common questions that clients ask. Following are the Frequently Asked Questions (FAQs) and answers. Please contact the agency booking services if you need more information.
FAQ's about the Elite Models and our International Agency Services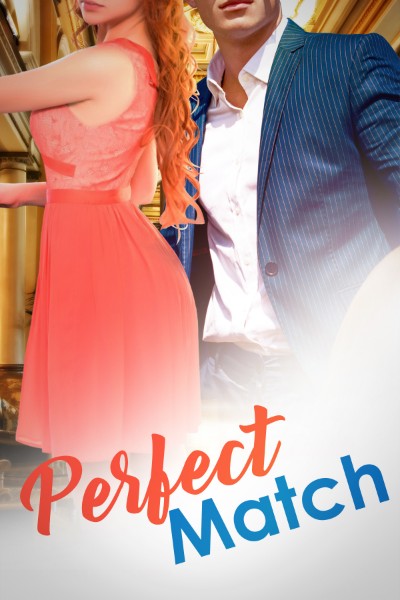 Question: What do you mean by "high quality" when describing your escorts?
Answer: The models are described as high quality for many reasons. They are exceptionally beautiful young women. The women are intelligent, educated, sophisticated, excellent conversationalists, trained in etiquette, have a carefully developed personal style, and enjoy a variety of activities from traveling to dancing. They are also 100% drug free and have impeccable hygiene.
Though all of these qualities are possessed by each and every model, a gentleman should also know that each of our escorts is unique in her own way. We manage to help you select the companion who is the ideal match based on your needs, preferences, and date plans.
We have total confidence in the high quality of our models. For this reason, we offer gentlemen a 100% guarantee that the lady selected, will most likely exceed your expectations.
If you are a new client, you can contact Mona Lisa Models® via phone or email to discuss your preferences and make an appointment. At that point, we can send you a few images of the models most likely to meet your needs. If all goes satisfactory, you can request an invitation to become a member after two dates with two different models. Membership gives you access to all of our gallery images and any other content made available by the models.
Question: Are your Agency's models always available?
Answer: You must make an appointment with plenty of notice in most cases, if you have one particular model selected. Our models have active professional lives as full time business women, entrepreneurs, models, actresses, artists, or students attending a university. They are companions because they enjoy spending their free time with refined gentlemen and businessmen who add excitement to their lives and help them expand their horizons by taking them on dates to some of the city's five star venues or to elite social or business events. However, ALL of our models are high quality gorgeous young women who bring intense sexuality while remaining discrete at all times. If a particular model is not available at the time you need her, we can make suggestions.
Question: Many Agencies claiming they have high quality women with beautiful photos. Are your images authentic?
Answer: Absolutely! We are not in the business of treating clients poorly and would not deceive anyone just to get an appointment. Each photo or gallery image accurately reflects the woman who would arrive at your appointment. Our models go through a rigorous selection and training process, giving us plenty of opportunity to get to know the real woman. This enables us to write accurate descriptions of each model and ensure that any information the model has provided is also accurate. If we say she is gorgeous or has a "charming personality" or "an adventurous spirit," you are assured these kinds of statements are true. Models must also be 100% drug free in their personal and business lives.
Question: Why the model faces are blurred in some of the images? I want to see the model's face so I know for sure which woman I will find most attractive.
Answer: As mentioned, our companions are either celebrities, career women or university students. They need to remain confidential to avoid potential issues, like people at a social event recognising her or family and friends avoiding her because they are angry or embarrassed about her secret profile. Many of them are models and actresses, and they are frequently photographed with celebrities or well-known business people. Individuals in high social or business circles do not want to be photographed with a known companion. Our models are high class women who have achieved elite escort status because of their beauty, intelligence, and talents. They do not want their reputation in their personal lives to be harmed any more than a gentleman wants his profile harmed due to the public's bias.
If we posted full pictures online that just anyone could see, it would not take long for people to learn she is a courtesan. Our Agency promises gentlemen that we are discrete about the services we provide and our women are so secretive that no one will suspect she is a courtesan. Posting pictures of faces online for the world to see would make it impossible to maintain this level of discreteness.
Also, the safety of our models is our number one priority. Keeping the fact she is a courtesan quiet means she is not at risk of being harassed by people who disapprove of her lifestyle.
Mona Lisa Models® has what it calls a members only backstage area on its website. You can request a membership, and if approved, you get access to the VIP area. This is where a variety of images of the models can be viewed without blurring. You also get access to additional information the model may have provided. Our members are an elite group of high profile affluent gentlemen. It is in their best interests, as well as the interests of the models, that we maintain the backstage. You will get the same level of discretion as our other members.
FAQ's about the Appointment Process at International Escorts Services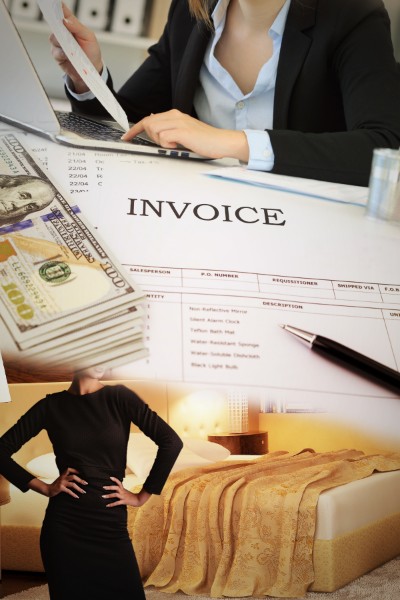 In this section, we answer questions about the process for making an appointment with one of our lovely escorts. We also answer questions about issues like maintaining privacy, the billing and payment process.
Question: How much notice does an escort need for me to make an appointment with the woman of my choice?
First, let us say that it is always better to make an appointment as much in advance as possible. The more notice a model has, the more likely she will be available at the time you wish to meet. We request a minimum of 24 hours for dates that will take place locally, but such short notice means you may not be able to get a date with the preferred model. Making an appointment several days in advance is the best option.
The exception is that gentlemen interested in booking a travel companion should try to give the model at least 10 days to 2-week notice. Remember that our models are professional women who live busy lives. By making an appointment at least a week before the trip starts, you have adequate time to select the preferred lady and to make travel arrangements, and she has time to prepare for the trip.
If you choose a model who must obtain a visa or meet other international travel requirements from her country of origin, you should try to make an appointment more than two weeks before the trip begins. However, we realize that high profile gentlemen often have sudden business or social events they must attend, so do not hesitate to contact us and discuss your needs. We always do our best to accommodate clients, and there may be one or more escorts who can travel on short notice.
Question: How are the models' fees determined?
Answer: We have set a rate for each model based on factors like her natural beauty, education, sophistication, ability to successfully manage a variety of events, physical fitness, personality, and so on. Rates are charged by the hour for a date. Depending on the appointment terms, there may be additional fees for items like transportation expenses for the model to reach the designated appointment location.
However, rates are negotiable when a client is requesting an extended appointment and wants the model to be his companion for a weekend, a week, or longer. The gentleman may need to pay for additional fees for a visa or passport, or other travel related expenses.
We are always transparent about our fees and charges. Our reputation for honesty and fairness is without question. You will get a breakdown of charges. Our staff will also do everything possible to keep the travel charges as low as possible. Your satisfaction is important.
Question: When and how the fees are collected?
Payments can be made in cash, by credit card, or by a discreet bank transfer. The timing of the fees payment depends on the circumstances. Gentlemen making an appointment for a typical date night involving one to a few hours will often pay in advance. The reason is simple: It is more convenient for him. He does not have to worry about having cash on hand or a credit card payment and can just enjoy the date. Just be aware the model will be cognizant of the time. If you choose to add time to the date, your lovely model will need payment before she leaves for the full amount due. She will also first contact our Agency and get approval.
Gentlemen who request a model as a travel companion, a weekend guest, or a longer than normal date will need to pay in advance in order to secure the appointment. All our models, as we have noted, live very busy professional lives. Your chosen courtesan will need to make arrangements in her personal life to make time for you. It is only fair that the client can commit to the appointment via an advance payment. We make flight arrangements and schedule the escort's transportation to the appointment which incurs expenses. That is another reason the Agency needs payment up front. We do not make travel arrangements before the advance payment has been received.
There are actually many reasons to pay in advance from our clients. One is that it enhances the girlfriend experience for many gentlemen when they do not have to be concerned about payment. The courtesan and the gentleman can meet for their date and just enjoy the time together. It makes the encounter more like a regular and extremely special date. Gentlemen who travel with one of our models have no issue paying in advance because they do not have to worry about carrying cash. They will have plenty of available funds on their account to cover airfare, conveyance, miscellaneous expenses common to traveling, and even for extra time should the client and his companion would like to extend their appointment. (You will first discuss this with our Agency.) Also, paying extra in advance ensures the client has control over the payment method. Some of our high profile clients prefer not to use a credit card to pay for extra time with the model when not on a local date and an appointment turns into a longer experience.
However a gentleman chooses to pay, we guarantee discreteness. If payment is by credit card, the statement explanation will not, in any way, allude to "adult services." We have gone to extraordinary measures to select a secure and trusted billing vendor and credit card process. You can charge the amount due with 100% surety the payment is secure and incognito.
Some gentlemen will pay a retainer by putting money on account. These tend to be our valued repeat clients who like convenience and want to be prepared for unexpected occasions or who know we ALWAYS provide the highest quality companionship who live up to their promises.
We will send an itemized invoice for all advances and payment due. As mentioned, we cater to elite gentlemen, and most will pay in advance. However, we also cater to high profile businessmen who are unfamiliar with our discreteness and high quality services and would prefer to pay at the beginning of the appointment for the first few times. Rest assured that our ladies will accommodate your preferences. They will verify they are keeping an appointment, so we know our promises to clients are being kept. You can pay when she arrives, if you have not paid in advance. Models who collect payments know they need to tell the Agency that payment was made to avoid any issues. Once you settled your account, all roads are paved for an unforgettable experience with an incredibly sexy woman.
Question: So how does the payment appear on documents and services?
Answer: We go to great lengths to protect the privacy of our clients. Our Agency will inform a client of the billing company name so that you know it is a legitimate charge. However, this only occurs when the client is confirming an appointment. We do not post the name online. The transaction description on your credit card statement invoice, or bank transfer will be totally innocuous. No one will know because we do not use words like "escort services" "courtesan," "dating," or even "girlfriend." We never mention our Agency name.
Question: If I do not pay in advance, do I pay the model?
Answer: Yes, you will pay the model directly. When she arrives at the designated location, she will notify the Agency by phone that she kept her appointment. You and she can spend some time getting to know each other. When you both agree to continue the experience, that is when she will politely ask you to pay the agreed upon amount. After you make payment, the model will once again call the Agency to let us know the account is settled. It sounds very businesslike, but once payment is made, the girlfriend experience can unfold to your pure delight.
Question: Are there restrictions as to the amount of time I can book with a courtesan?
Answer: Our International Escorts Services Agency takes great pride in meeting the needs of our clients. We offer hourly rates for short appointments. If you want to spend a weekend, week, month, or year with her, that is possible too! We offer discounted packages to accommodate the different requests we get, and they vary considerably. For example, we get requests for a 6-month girlfriend because the gentleman wants a companion without worrying about dealing with relationship issues. Some clients have multiple social or business events to attend and want the same woman to accompany him. We will work with you to customize a rate package that fits your needs.
We also frequently get requests for a travel companion. Though many of our women have professional careers, they love to travel. Most courtesans can travel on weekends or during the holidays. We also have courtesans who can take extended trips with a gentleman. Our models are intelligent and sophisticated, and always ready for an adventure and the excitement of visiting new places and doing new things.
Just remember that the model has to agree up front to accompany you for the desired time period. We do not force anyone in our Agency to take assignments they do not want to accept. That is why we advise you to book your companion as early as possible, especially for longer appointments, to allow us enough time to identify the ideal escorts for you to choose from.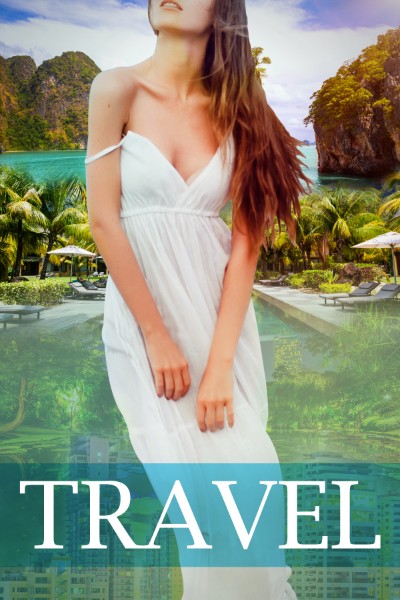 Question: If I want a model to be my travel companion, what can I expect in the way of expenses?
Answer: We are very protective of the women that join Mona Lisa Models®, and have developed policies with that in mind. If you want an escort to be a travel companion, our Agency will take care of booking her flights. We also estimate reasonable travel expenses that include airfare, hotel, conveyances, and a variety of fees and sundry expenses based on your itinerary. Our Agency staff and you will work closely together to ensure a fair amount is calculated. The total is then added to your fees for the model's time.
Since you have chosen our Agency to meet your needs, it is understood that our models expect a gentleman to treat her like he does himself. Scrimping on the hotel to save money or asking a companion to pay for her own food in a restaurant is not acceptable. She deserves five-star accommodation, high class restaurants, and private conveyance. She should never be asked to ride the subway, eat fast food at a local chain, or go grocery shopping so she can cook. These are high class escorts who are in high demand because of their quality. They can pick and choose the gentlemen they want to spend time with so have no need to accept a trip that involves budget accommodations and cooking!
Question: Can I cancel an appointment?
Answer: Yes, you can cancel an appointment, but there are different requirements for cancelling a short appointment versus an appointment involving travel. We recognize that sometimes appointments must be cancelled when unexpected events prevent you from attending. However, it is important to remember that the model you made an appointment with has scheduled her time to meet your preferences and is likely to have turned down other appointment requests.
For this reason, we ask that you let us know as soon as possible that you need to cancel. If the appointment included travelling, we require 72 hours notice. If you cancel with less than 72-hour notice, you will have to forfeit some of the amount you prepaid, like airfare, and the rest is held on account as a credit.
Gentlemen who prepaid for any appointment and cancels will see their funds held in an account for up to 6-months. During that six-month period, you can use the funds by organising new appointments. Any funds not used by the end of the 6-months are forfeited.
In some cases, you may have to cancel after the model arrives at the designated meeting location. In that case, you should be a true gentleman and ensure you pay her the costs she has already incurred plus some portion of the amount that would have been due. Paying a cancellation fee is the only fair thing to do because it is not her fault you had to cancel.
We do have a 100% guarantee that the model of your choice will meet your expectations. If an escort proves to be unsuitable for a valid reason, you will not have to pay a cancellation fee. Otherwise, you will be responsible for the cancellation fee. If you rebook with the same model within a week, we will apply any cancellation fee you pay towards the new appointment after deducting transportation expenses.
Question: Where should I meet the model?
Answer: You can meet her at a hotel or your private residence. However, the place you choose should be a five-star location, offering luxury accommodation. The high class courtesans are used to being treated to the finest that life has to offer. After she arrives and any fees due are settled, you and her can do what you like. Perhaps you could eat dinner at a five star restaurant or go dancing at an elite nightclub. Many times, the gentleman has made plans to attend a social or business event, or perhaps enjoy an outdoor activity like a cruise on a yacht. Each date is different, even though they all have one thing in common – sexy and fulfilling intimacy that will exceed your wildest desires.
Question: Can I make an in-call request?
Answer: The simple answer is "no." Our models only do out-calls, keeping their private lives totally separate.
Question: Can I talk to the model before I meet her?
Answer: The answer is again "no." Our high class women have careers and have chosen to spend some of their free time being a companion. She has a career, spends considerable time and effort remaining knowledgeable of international styles, and keeps appointments with gentlemen. She simply does not have time to talk on the phone with gentlemen who may decide to not make an appointment or who has not been accepted as a client by the Agency.
Question: What are the model's expectations about me?
Answer: It is important to always remember you are on a date with a high class woman who deserves respect and appreciation. You should always be polite, considerate, and not treat her with no manners. Since we cater to high profile gentlemen and successful business individuals, we seldom have issues arise concerning lack of manners, offensive hygiene, or poor appearance. Please do not ask for her phone number, ask about her private life, or ask her to do anything that is unsafe. The safety of our models is a number one priority. As discussed, the Agency goes to great lengths to protect your privacy and the privacy of the models. The courtesan will not meet you outside the arrangement made by the Agency. She will not give you her phone number, address, or other personal information. Should an escort violate our Agency rules and accept a private date, the Agency assumes no liability.
Think of your escort as a real date you want to impress so she will see you again. Respect her, and let her know how much you admire her. Honor your agreement with the Agency too, and do not put the model on the spot. For example, if you agreed to pay the model with a credit card, do not try to pay her with cash. The Agency pre-arranges everything, including the form of payment. You will end up using some of your valuable appointment time waiting on the model to clear the change with the Agency.
Additional FAQ's about the Elite Escort Services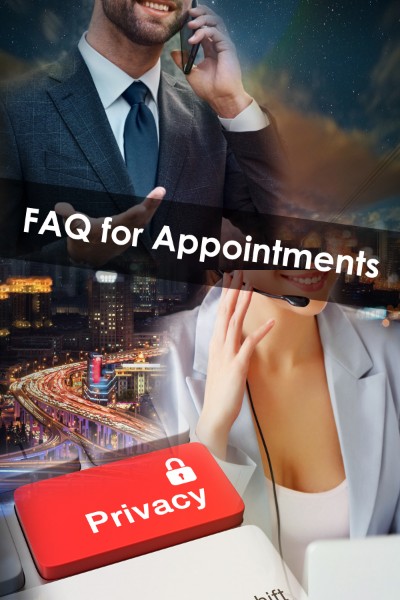 Question: How to ensure my privacy is protected?
Answer: Our International Agency services include taking every precaution to protect your privacy. From beginning to end, we have employed strategies that faithfully guard your private information until it is eventually destroyed at completion of your date. All correspondence in any form is encrypted. We never share your contact or appointment information with third parties. Charges on an invoice and credit card statement will never use words like "escort services" or "adult services." The billing system has the highest level of cybersecurity.
Models who join our Agency are required to sign a legally binding confidentiality agreement. Clients also sign a non-disclosure agreement. No model has ever violated the legal requirements to maintain client and Agency privacy because each woman knows we will pursue legal action. Our company staff also signs a non-disclosure statement and protects all model and client information.
In return, clients agree to maintain the privacy of the Agency and the models.
Question: Can you assist me with booking activities or venues?
Answer: Yes, we can help you with things like making restaurant reservations or booking a hotel room in a luxury resort. Just ask our staff for assistance and your requests will be accommodated whenever possible.
Question: How do I get an invitation for the VIP Membership?
Answer: A gentleman must have had a minimum of two dates with two different models before requesting an invitation to become a member. The models provide the Agency feedback on the experience in terms of how well it went. Your privacy is still carefully maintained. You can apply online or via phone or email.
We are very selective with the clients we accept. The Agency will only accept clients who meet our standards in terms of manners, hygiene, and level of respect for the models. Our top priority is the safety of our models, so the Agency must also believe a potential client is not a safety threat. Just because a gentleman can pay does not mean he will be accepted as a client.
Contact Us with Questions
We are proud of our solid reputation as a high quality introduction Agency. If you have additional questions, please do not hesitate to contact us. We look forward to having you as one of our clients and can make you this promise: Our elite models are as high quality as we claim. An incredible sexy adventure awaits you!